Friday, 25 June 2021
digital-exhibition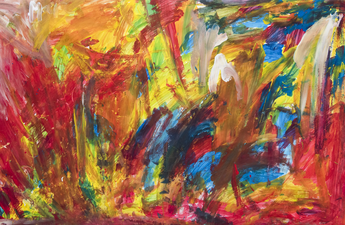 Since September the Atelier of Fine Arts operates in VTC Margarita, with the aim of educating beneficiaries with inclination and desire to form an artistic identity.
The goal of the Atelier is
- to provide a framework for creativity and liberation.
- to open up the field of Outsider Art or Art Brut, in a methodical, permanent and professional way.
The digital exhibition «First Harvest» is a selection from the initial production of the Atelier of Fine Arts, an opportunity for the public to get to know the work of young artists starting their artistic journey, which gives them the opportunity for parity, personal fulfillment and freedom.
Participants: G. D., Haris Thanos, Stella Varvia, Michalis Frangoulopoulos, Mary Danelatou, Giannis Chatzirodos, Michalis Loudaros, Elissavet Stergidi.
The Atelier of VTC Margarita operates under the auspices of the Greek Ministry of Culture and Sports.
You can visit the exhibition here.