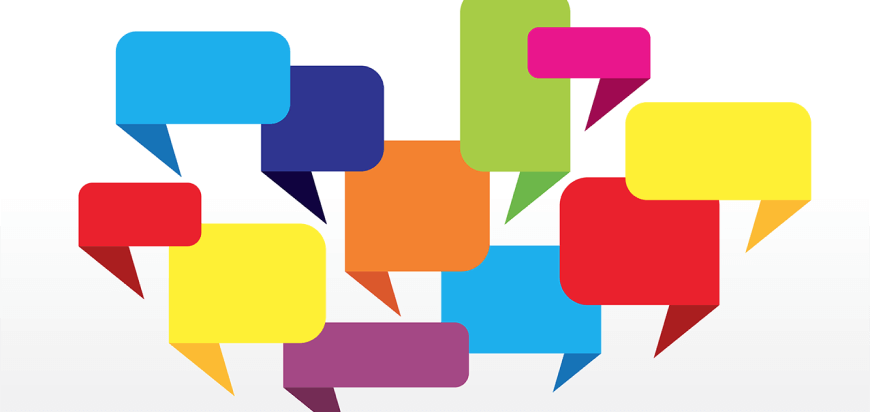 Words difficult to find
I wish to write about MARGARITA. Not because I have to, but because I want to. However, very few times in my life have I found it difficult to put what I want into words. I have tried to several times, but in vain. My hand stops after the first few words and cannot go any further. And the problem is not that I do not know what to write and I have to find something. Exactly the opposite. I know so many things about MARGARITA – and, to be exact, what I know comes right from the source of the pain sensed by the woman who had the idea and the initiative to found it, who made it the goal of her life to realize it and keeps tirelessly trying for decades now, who struggles to achieve its increasingly effective operation. What did she create in this specific case? She turned the solution of a family problem into a collective effort, she enlarged her maternal hug and hugged lots of children; children whose lives and development necessitates excess of love, specialized care or, in other words, parents' self-denial. For those who don't live through it, this is a mental state they can understand and can only share through a few friendly words. Because words, even when pronounced deep from our hearts, are still nothing more than mere words. There are also times when words are not only said in vain; they are worth absolutely nothing. Because the activity that takes place in MARGARITA is so admirable, so "great", my dear and distinguished friend, Ioanna Tsokopoulou, that us who watch it from a distance feel some guilt.
Iakovos Kampanellis
The vision that became reality…
I first met Ioanna, the friend; then, the problem. And just afterwards, the bitterness, the pain and the desperation that burdened her due to her child's inability, his particularity. As it seemed, the problem could not be solved. At that time, prejudice prevailed everywhere; an unfair, hard, conservative world. So what? Her child did not have a right to live, to enjoy? In this way, would he unwillingly become a young refugee of society, just like so many other children?             
I first met Ioanna, the friend.  
And then the miracle.
And afterwards, being close to her, I saw it being realized. It was at that time that Ioanna got off decisively and sprang above her bitterness. The pain that deeply troubled her inside turned into obstinacy and a secret magical wand converted it into creation. Ioanna acquired a dream. A vision that nobody believed in, because it seemed exaggerated: to institute a school in the countryside, bright and clean, where children like her own child would live happily in the best possible conditions. Something that at, at that time – twenty five years ago – seemed like a fairy tale. But the fairy tale offers comfort and everyone has an inalienable right to consolation.
Step by step, the dream became real. 
Twenty five years have already passed since the day when we, her astonished friends, stood in front of "MARGARITA", the special education workhouse, a small school at that time, a work of private initiative, admirable, created by the "obstinacy" and pain of a mother. We did not believe in our eyes, when we thought of the difficulties, the adversities, the obstacles she faced on the way and had to surpass.
Although unbelievable, it was true.  
In the course of all these years, the mentality of the society about children with special needs has certainly changed, but at the time when Ioanna, my friend, started this tough project, things were awfully tight and extremely difficult. Today, twenty five years later, MARGARITA has become a model among similar institutions and this, thanks to the preoccupation of its staff and distinct and experienced scientific collaborators.          
However, as in every project there is a guiding soul, shining the bright red light, the light of hope and insistence to keep on going, as difficult as this may be, I wish to state simply and frankly the deep love and respect I feel for the soul of MARGARITA, my friend, Ioanna.            
I believe that the celebration for the twenty five years belongs completely to her and I wish that everything will go on well and as painlessly possible in the next twenty five years.      
Angeliki Varela
An ark of human feelings
I had recently one of the more intense emotions in my life. I had the chance to pay a visit to a model center, where love for human beings, expertise, solidarity and strict professionalism govern. This is the Special Education Workhouse MARGARITA. It was instituted in 1979 by a mother of a child with special needs. At first, in a small country house in Nea Penteli. Today, it has become a large unit at the same place, an ark of care for children with moderate and mild intellectual disability. It operates as a school and workhouse for professional training. Free attendance, food, transportation. It follows the timetable and vacations schedule of a public Primary School. Children of 14 – 21 years attend. The dedicated and specialized staff members see to their learning and their professional training. The children can be placed in the sectors of gardening (…), washing machines – ironing (…), secretarial support (…), catering and feeding (…). At the completion of their training they are placed in courses for professional practice.  
[Ta Nea, Thursday,  June 9, 2004]
The miracle next to us 
I keep on now with the great miracles that take place at the Special Education Workhouse MARGARITA. In the Professional Practice Class, students (…) practice in: industrial work (…); weaving (…); silkscreen (…); gifts manufacturing (…); planting; order undertaking in washing – ironing works. At the same time they take theater, yoga, gym classes, they issue a magazine and they take traffic education classes in order to be able to circulate autonomously in the city, find a job, watch movies, go for an excursion after their graduation. But, above all, they are children open to life, happy, cheerful, eager to offer their assistance, communicative, with personal opinions. They join in unions; they bargain their fees for the work they provide. The visitor feels that there is care for the human beings, interminable understanding about human issues and optimism in our country in our days. I felt I was re-baptized and, if it wasn't against the modesty of the staff members, I would name them one by one. I would like to express to them my admiration and assure them that I feel very honoured to be their fellow-citizen.              
Kostas Georgousopoulos 
[Ta Nea, 9 and 11 June 2004]
A productive and friendly colleague 
It is a great pleasure for us to cooperate with the Special Education Workhouse MARGARITA, hiring among the workforce of our central office a person trained in office support.  
We started this cooperation worrying whether we would be able to respond to this effort and stand by the new employee. However, with the assistance of the specialized staff from MARGARITA and solving several problems together, we realized that we acquired a very productive and friendly colleague, who helps us every day in our jobs. We wish MARGARITA and its staff to keep trying, so that we too become better persons.             
Anna Natar 
(Human Resources Manager, McDonald's Hellas L.t.d.) 
The Citizens' Movement Award
"An issue of the utmost social importance and the utmost social sensitivity is the treatment of children with disabilities.
Fortunately, Greek society, even with a delay, is now addressing this issue, not only in the social field but also in the educational field.
I am pleased to say that in all the Universities and in the University I represent there are a number of University Chairs and colleagues working on the subject of special education, raising the awareness of tomorrow's teachers and their teachers.
The Citizens Movement has chosen and awards another endeavor, the MARGARITA Special Education Workshop, seeking to reward the idea and action started by a mother of a disabled child, 24 years ago, who founded the MARGARITA Workshop. For what purpose? In order to get children with mild or moderate intellectual disability and integrate them professionally into society by building skills for these children and bringing them directly to the workplace,  training them and giving them the opportunity to become professionally self-sufficient, with psychological support , with a training and an effort to create autonomy for these children.
This has been achieved. About one hundred children attend this Organisation today, while others that have completed their attendance at MARGARITA are supported, and are now practicing a profession.
The children who attend the programs are between the ages of fourteen and twenty one year old and a very useful social activity is being developed.
Ladies and gentlemen, I think we have the right to award MARGARITA".
Giorgos Babiniotis, transcribed text.
The reasoning that led to the award
MARGARITA is being awarded because:
It provides a safe social shelter for children with mild to moderate intellectual disability, providing them with diagnosis, all kinds of psychological support, education and skills.
Under the discrete supervision of the organization's staff, these young people are trained in real workplaces, undertaking product packaging orders from factories, assembling electrical components, printing forms, etc., in order to acquire professional skills and to be included in the labor market.
It contributes to the elimination of the negative or even racist attitude from society by ensuring, after apprenticeship, their vocational rehabilitation, while promoting ongoing re-training programs that continuously improve their skills and help them maintain their jobs.